From mortgage advisor to IFA - a journey
With the continued rise in robo advice services around the mortgage market there is a threat to the long term longevity of the mortgage advice market.
As such we feel its imperative for all advisors to skill up and explore other areas of the advice process.
The areas of the business we believe will be sustainable and will in fact grow are investments/savings and pensions markets.
New leaf has the necessary expertise to graduate mortgage advisors to full IFA status.
This includes obtaining the DipFA qualification and then gaining competent advisor status as an IFA.
Please read the testimonials below and call Mark Hobbs our CEO (Founder) for more information ...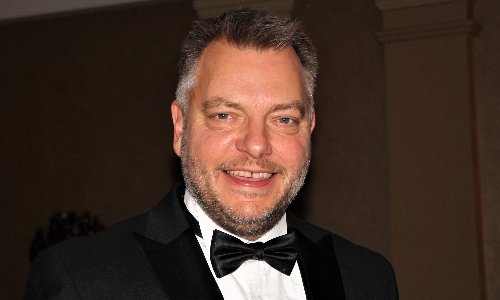 Having completed my CeMAP training with New Leaf I joined a local mortgage broker and self studied the CII Diploma. The broker I was with did not have the required permissions so when it came time to pursue my career as an IFA, New Leaf was the obvious choice and now that I have completed my first few IFA cases I feel confident I've made the right choice.
I joined New Leaf in 2006 as a newly qualified Mortgage Adviser. I did not plan to become an IFA at that stage - I knew very little about the industry! Today I work as an Independent Financial Adviser and I love my job. Qualifying as an IFA opened many new doors for me, brought different type of clients and created new streams of income in my business.

It is my strong belief that the Financial Services Industry is changing and there will be more changes ahead. To be successful in the Industry now and in the future, we should be able to provide our clients with comprehensive advice which covers all areas of their financial planning - and being an IFA gives us that opportunity.
My first career started when I worked at a Fund Manager in the City after leaving college, so after creating a successful Mortgage Brokerage in 2012, a move to Independent Financial Adviser was a natural progression for me. I love how I am now doing the "whole job" for clients and they are loving that too. It also enhances the mortgage proposition, being able to give Tax planning advice to property owners. The support from New Leaf has been fantastic, it's a very different process than mortgage and protection advising, so having the right coaching is vital, and I've had that directly from Mark Hobbs.
I joined Newleaf completely unqualified and with little experience and initially trained as a Will Writer, Insurance Broker and Mortgage Broker through internal Newleaf courses and by taking my CeMAP and DipMAP exams. In 2016 Mark encouraged me to take my DipFA qualification and I decided to bite the bullet and cross in to the IFA world. I started in January 2017 with loads of training, support and coaching from the Newleaf team. They came with me to my first few clients and we worked together on the cases. Becoming a holistic IFA has completely changed my business and the blend of products I can offer clients makes each visit more product for the client and more lucrative for me. By having a wide spectrum of products I've also protected myself from external factors such as property crashes as there is always something I can see clients for whatever happens with the economy. It really adds value and has completely changed the way I work with my clients enabling me to rapidly increase my income. It's taken a lot of hard work but with Newleaf's help the process has been a lot easier and massively decreased the regulatory risk. I wouldn't be at this stage with my business and wouldn't have had the confidence to take on investment business at this stage without Newleaf's support and Mark's coaching. I highly recommend it to anyone who wants a financial services career.
I was apprehensive about becoming an IFA as a mortgage broker. However I remembered the downturn in 2008 and the devastating effect it had on my business and cashflow. Becoming an IFA has helped me to sit in front of more potential clients. This gives me an extra revenue stream, a more secure business as it is not just transactional (like mortgages). If there is another downturn then I will be able to weather it better. Also, I will earn more money as an IFA.
I qualified and started work as an IFA 6 years before I joined new leaf and really just played with IFA work staying stuck in mortgage work. New leaf have provided the support and training to help me build a growing book of pension and investment clients. These clients are more rewarding to work with than transactional clients because of the relationships you build with clients you work with at least annually.
I have been a mortgage broker for 13 years and finally made the step to become an IFA recently. My biggest concern was letting go of the mortgage business as this was my bread and butter. Now that the mortgage market is asking more of my time for little reward, I have made the move to IFA . My clients are more warm to having conversations about their future and they are now clients for life instead of being transactional clients. My fears were all in my head and I have spent more time having meaningful conversations which has made me feel more worthy as an advisor and given me great focus. I recommend this move for any mortgage broker thinking about this and I hope my words help you to have faith in yourself and New Leaf to help with the transition.
Starting my financial business was not as difficult as deciding which network to go with. Ten years ago I have decided on NLD and I have been going from strength to strength. Not only they can help you with ongoing more difficult cases but their training programme is second to none. I started as a mortgage/insurance adviser and within few years I was able to get my Diploma in Financial Industry. Now my company can proudly support client's needs in every aspect of financial planning due to NLD development programme. Thank you Mark Hobbs and NLD team!